SWITCHING TO "CURBSIDE ASSISTANCE (DROP-OFF)"
Veterinary care is an essential part of our active community and we want to assure you that our hospital will remain open and continue to provide services during this potentially challenging time.
Starting Monday, March 23rd 2020, in light of recent developments with COVID-19, we will be switching to strictly curb-side assistance for our appointments. That means that only hospital staff will be allowed into the building. With the progression of this coronavirus it has become necessary to take these additional precautions in order to keep our relatively small staff healthy and able to continue to see your pets. The MEAMS staff is only four people, and therefore loss of any one member can have a substantial impact on our ability to provide services at our clinic. If we were to lose even two staff members, our clinic would have to consider closing. Unfortunately, to ensure we are able to provide continued care, this does mean that we will need to limit our contact with our clients, our friends, and those who represent our exotic animal community.

Additionally, if you are not feeling well or may be at risk of exposure to coronavirus, please ask a healthy friend or family member to transport your pet to the hospital on your behalf. If you have recently traveled to a high-risk country, had any exposure to symptomatic or confirmed positive cases (another person or yourself), we ask that you do not bring your pet(s) in the hospital unless they are sick or having a medical emergency (i.e. no annual exams or nail trims for your pet while you are sick).
We also ask that you limit the number of people who accompany your pet to the clinic.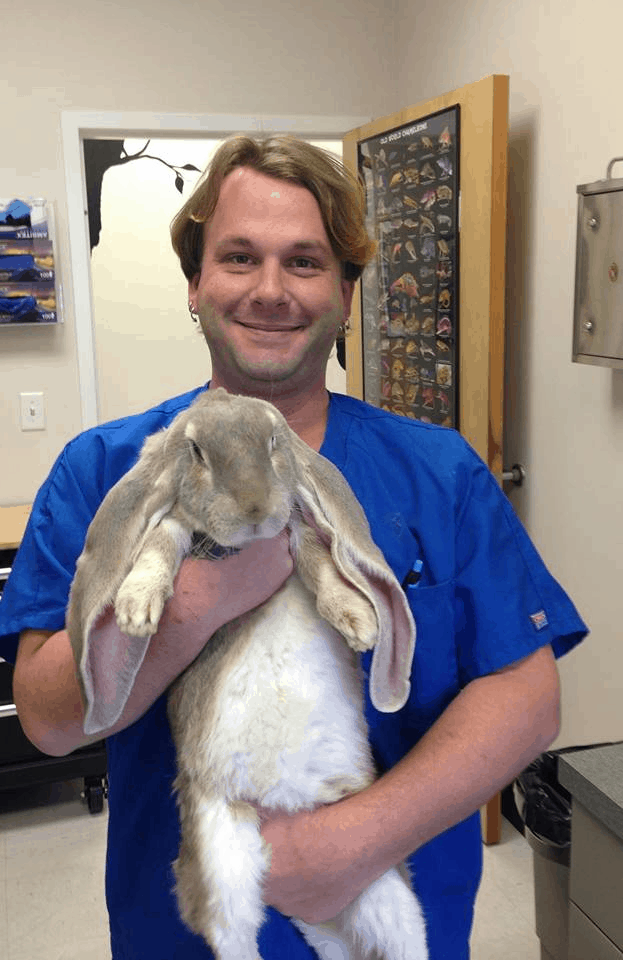 How will curbside assistance work?
You will make your appointments over the phone, as usual. All needed history, concerns/questions, symptoms, and husbandry will, also, be done over the phone prior to your scheduled appointment. That being said, please be patient with us as we anticipate that our phone lines will be busy. It is going to be especially important to arrive on-time to your scheduled appointments, during this time.
Once you arrive for your scheduled appointment, we ask that you remain in your car and give us a call. Please feel free to park in the designated spaces at the front of the building or pull up to the door. Our front door will be locked.
We will then come out to your car or persons and bring your exotic pet into the buildings to have their exam, diagnostics, and treatments done. During this time, you are free to run errands, or wait in the car as you wish. We will call you once we have finished our exam and work up. At this point, we will also discuss findings and further recommendations. Although this scheduling may put some strains on the amount of time allotted for each appointment, we will do our very best to maintain minimum wait times.
If you prefer, you can drop-off your pet and schedule an arranged time for pick-up. A drop-off appointment is still necessary for us to allow time to have your pet seen. We ask that you are available by phone to talk to Dr. Medlin
How will payments be made?
Payment can still be made with credit cards over the phone. Cash payments will need to be discussed prior to check out, so further arrangements can be made.


What if I need medication refills or supplies?
Give us a call so we can have the item prepared for you. Once item is ready for pick up, you can pull up to the door or park in designated areas. Please give us a call to let us know you are here so we can collect payment, and bring the item to you at the door or to your car.


If your questions have not been answered above or you have and further concerns, please do not hesitate to call or email. We want everyone to stay happy, healthy and patient while we continue to evolve with the current coronavirus pandemic.